Design and construction
Study and design
Study and concepts are used to find optimal solutions and are the basis for further decision. They create conditions for efficient energy management in accordance with the needs of economic and social development, including environmental protection and economical treatment with natural energy sources.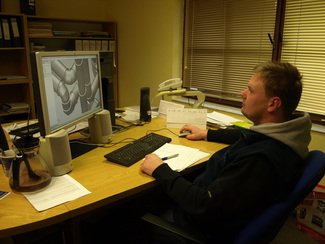 Project documentation
Processing of all types of building project documentation 
- Study of construction of technological units
- Area management documentation
- Building licence documentation
- Building construction documentation
- Documentation for the selection of maker
- Documentation for realization of construction 
- Documentation for completed construction 
- Operational rules for trial and permanent operation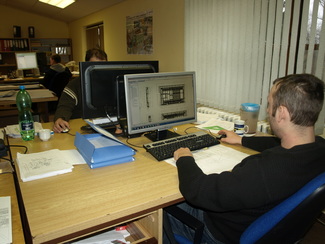 Construction
We provide: construction of boilers, burners, their components and accessories 
- 3D models of boilers and accessories
- Strength calculations of boiler's pressure parts
- Thermal calculations of boilers, including waste-heat boilers
- Hydraulic calculations fof boilers
- Manufacturing documentation
- Assembly documentation
- Calculation for increasing boiler's efficiency
- Visualization models 
All design and construction works are processed graphically by programs such as AUTOCAD 2004 (2D), MICROSTATION (2D) and SolidWorks (3D).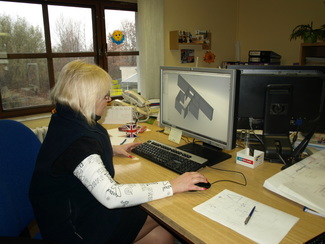 Engineering activities
Cooperating during customer's investment project
- Estimation of investment costs
- Technical and economic statement
- Provision of territorial decision
- Provision of building licence
- Autor's supervision, technical supervision for investor
- Provision of final building approval
- Evaluation of test operation