PŘEROVSKÉ KOTLÁRNY VLČEK s.r.o.
The company PŘEROVSKÉ KOTLÁRNY VLČEK s. r. o. (until the May 2010 VLČEK Jaroslav – tepelná a spalovací technika s.r.o.) was established in Přerov 1st of April 1990 by a group of managers who separated from the company ČKD Dukla Prague. Since the foundation, our company has offered global solutions for construction and reconstruction of energy sources, from small upto large units, in the field of generation plants, industrial companies and heating plants.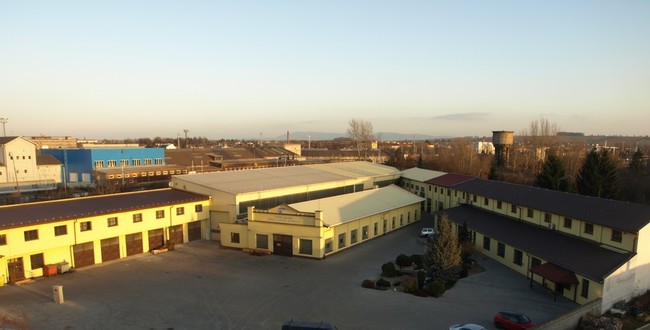 Currently, our company is a dynamic manufacturer and supplier of products for energy and heating units. 
Product certification and quality management International Standardization Organization according to European standards are necessary to satisfy all customers' demands. Quality management system according to ČSN EN ISO 9001 was introduced in 2005 and in 2008 received a certificate of welding process according to EN ISO 3834-2. In 2015 the company demonstrated compliance with implementation process of steel structures according to DIN EN 1090-2 + A1 class performance of Exc2. Our company is an owner of all qualifications which were issued by ITI Prague, ITI TÜV and ČKAIT and which are necessary for our activities.
The company is an exclusive representative of an English company AUTOFLAME Engineering Ltd. in the Czech and in the Slovak Republics. AUTOFLAME Engineering Ltd. deals with a wide range of products which specialize in combustion management systems.
We have much experience with installation, service activities and putting these facilities into operation. We are a manufacturer and supplier of low-pressure, moderate-pressure and high-pressure hot water boilers in the range of 100 kW to 25 MW, exchangers, economizers, pressure tanks, steam generator, mono-blocks and low-emission power burners in the range of 100 kW to 12 MW and other energy facilities.
Since 1995 our company has manufactured an extensive range of spare parts of various types of pressure parts for boilers.