Fabric particulate filter
Use:
Fabric particulate filters are designed for cleaning the flue gases of coal boilers and boilers for biomass combustion.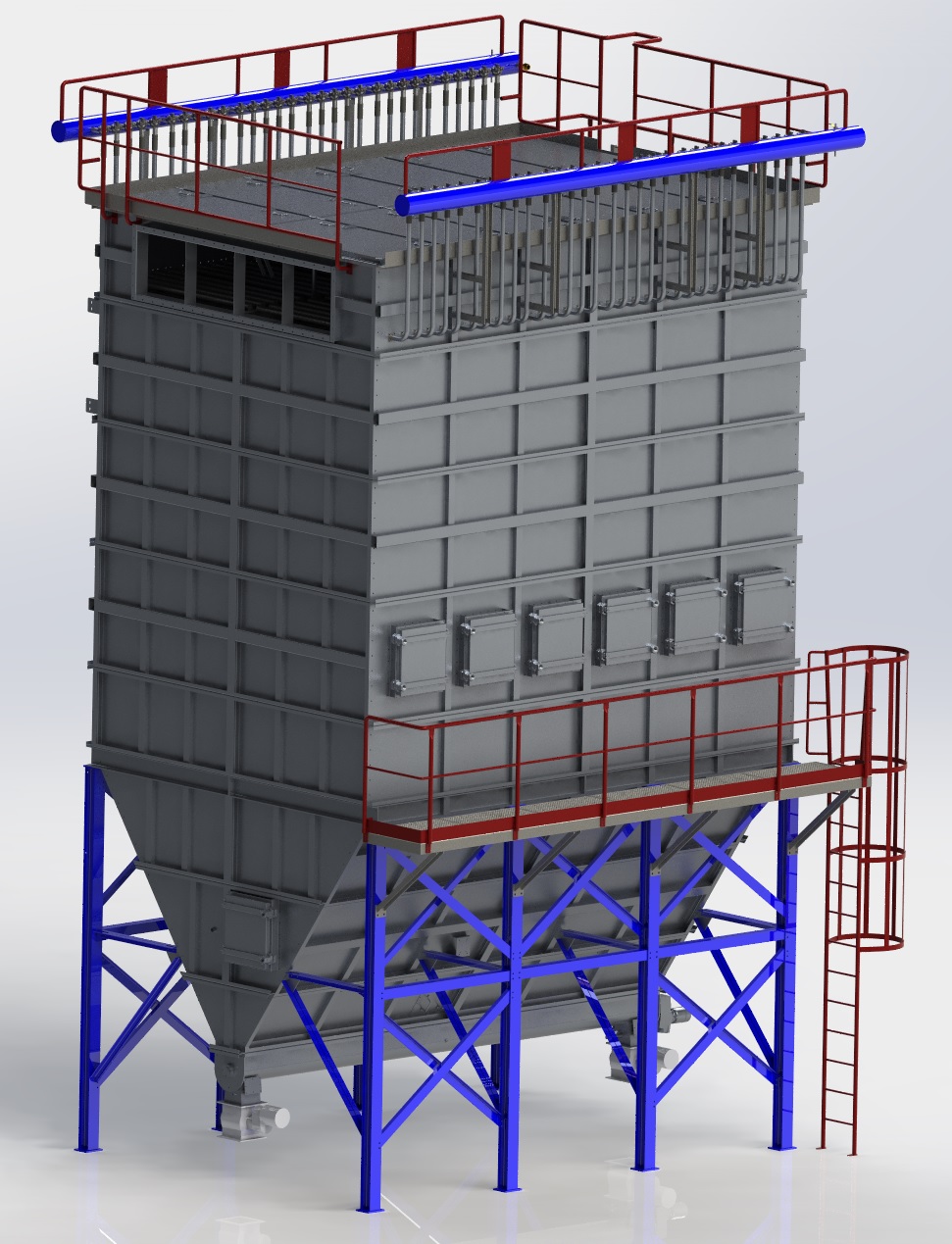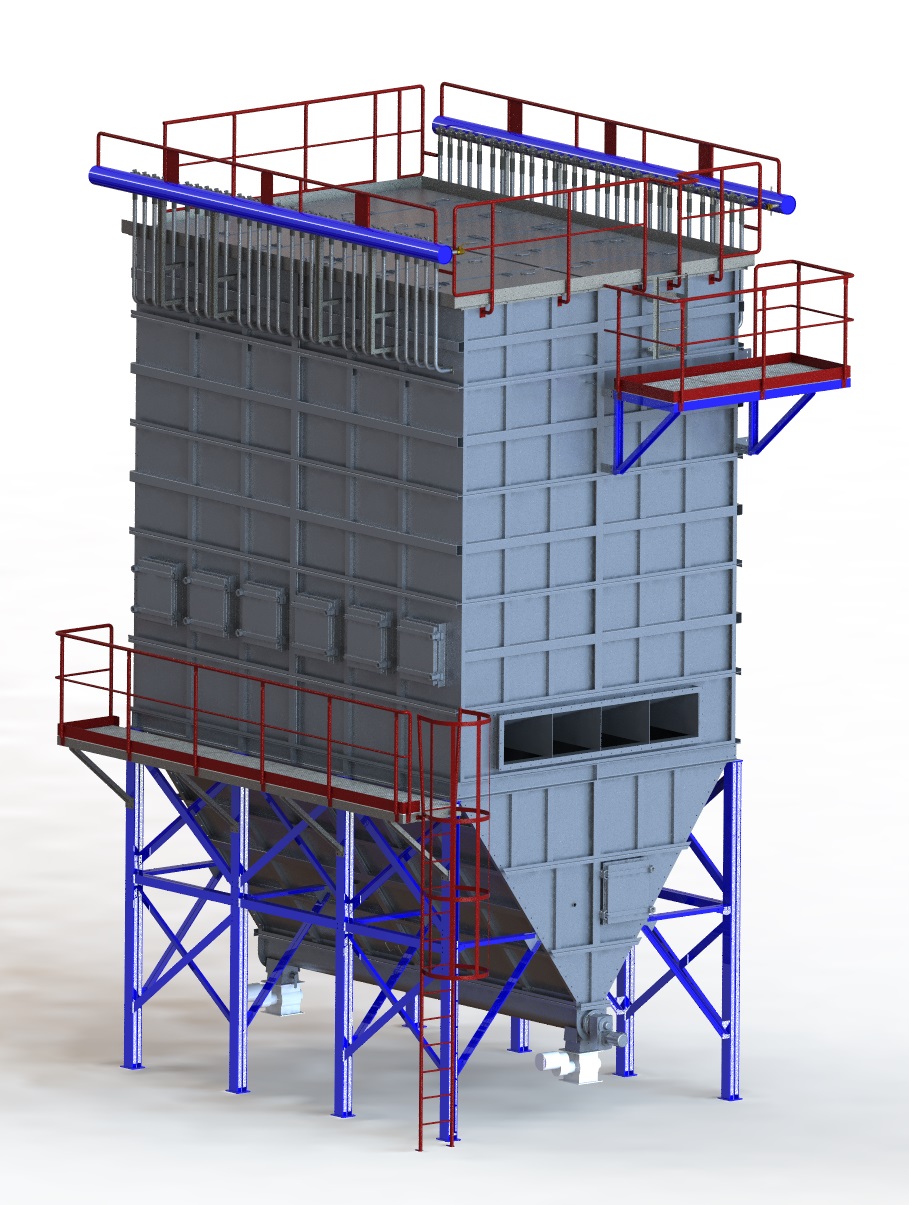 Technical description:
The flue gases from the boiler enter to the lower part of the filter unit. The flue gases also penetrates through filtration fabrics of PPS material, which are mounted on the support baskets. Support baskets can be made of material class 11 or class 17 depending on the composition of the flue gas. The regeneration of filter hoses is carried out by dried compressed air using a regeneration system with electropneumatic valves. The clean flue gases exit to the frame floor of the filter unit from where they are led through the duct system to the suction of the exhaust fan. The cabinet of filter unit is provided in the upper part of the lid to access the dividing plane on which the filter hoses with baskets are fixed. Inspection holes are located on the side wall of the filter unit.
The filter device itself is placed on the supporting steel structure, in which the hopper of filter device is located. The removal of dust from the hopper is solved by the screw conveyor and rotary feeder further according to the customer's needs.
Production:
filters according to the own documentation
filters according to the customer's documentation
We also provide:
Download: Fabric particulate filter.pdf