Production of steam superheaters
Use:
Steam superheater is a part of a steam boiler that is used to increase the temperature of produced saturated steam.
The production of steam superheaters is an integral part of the comprehensive supply of boiler pressure equipment.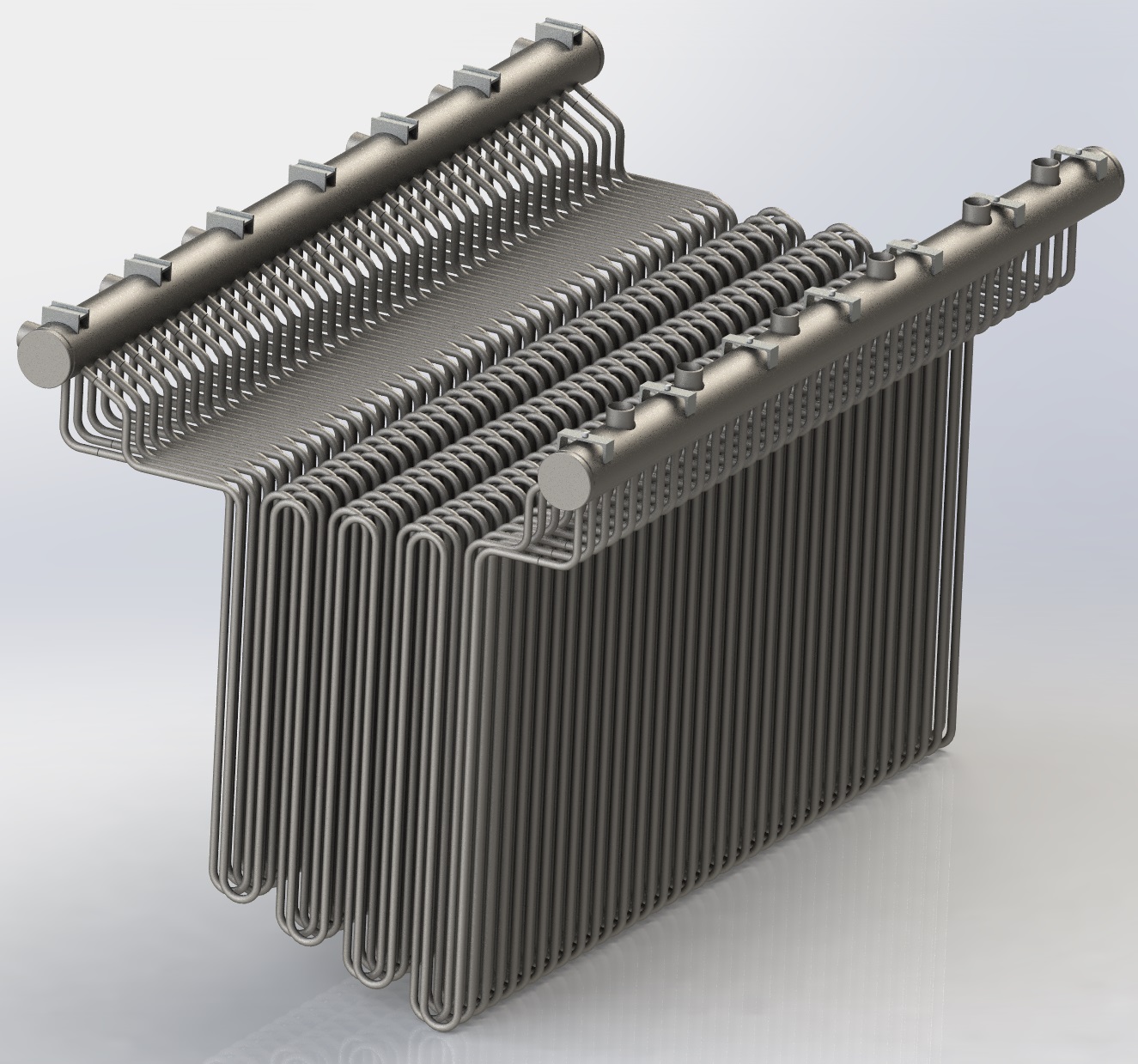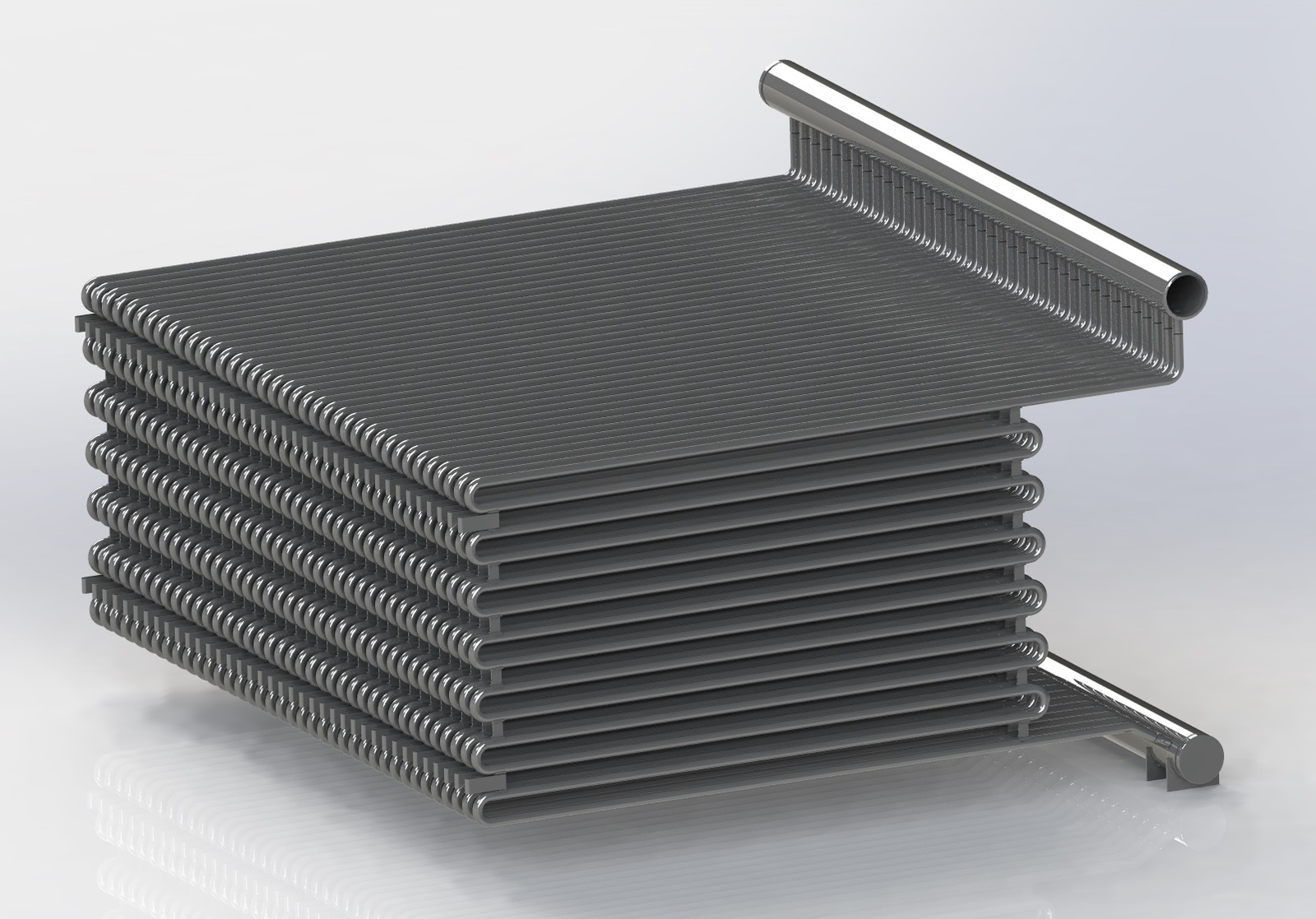 Technical description:
We produce tube coils on CNC 3D tube benders and weld using the 141 TIG method on the POLYSUDE orbital automatic machine. Tube coils can also include protective sheet metal covers against abrasions. 
We produce superheater chambers on CNC machining centers and the extenders of chambers are welded manually by TIG 141 method or by automatic method under flux (121).
Superheaters are produced according to ČSN EN 12 952.
Production possibilities of superheaters:
| | | |
| --- | --- | --- |
|   | Coils | Chambers |
| Tube diameter | 26,9-51mm | 159-329,1 mm |
| Thickness of tube walls | 2,5-7,6 mm | 8-40 mm |
| Tube material | P235GH, P265GH, 16Mo3, 13CrMo4-5, 10CrMo9-10, 14MoV6-3, P91 | P235GH, P265GH, 16Mo3, 13CrMo4-5, 10CrMo9-10, 14MoV6-3, P91 |
Download: Steam superheaters.pdf