Steam water tube boiler – VOKP
Use:
The steam boiler VOKP is designed for the production of steam with a nominal working overpressure of steam up to 3.8 MPa with the temperature of superheat steam up to 445 ° C. Robust construction, high efficiency, simple installation and long operating life make VOKP boilers one of the top products. The VOKP boiler can also be supplied in a transportable version up to size 25. The boilers can be equipped with the device for operation without continuous operators.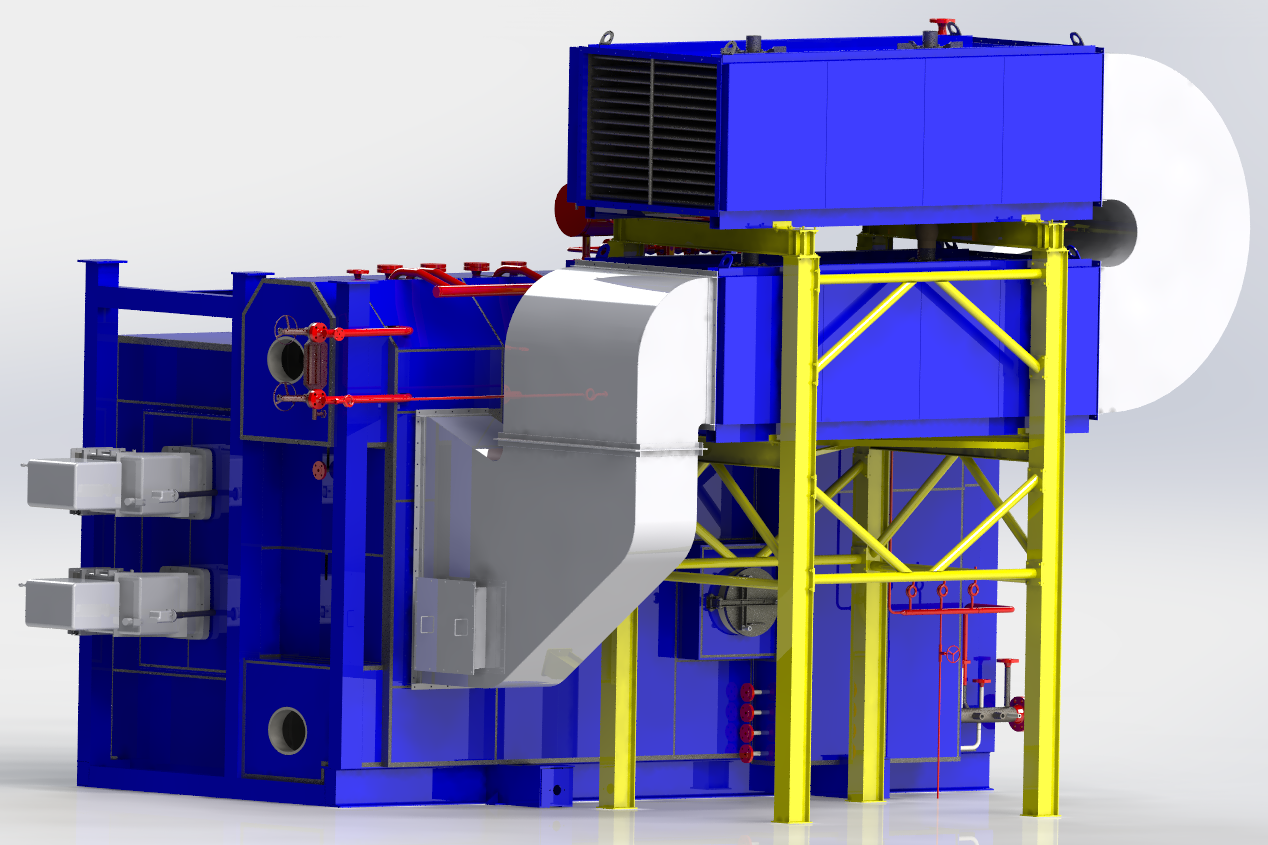 Technical description:
The boiler is designed as a water-tube, double-drum, with natural circulation. The drums are mounted longitudinally, interconnected by membrane walls and evaporator surfaces. The boiler system is self-supporting. The boiler is mounted on a rigid steel frame on which it is also transported. The boiler is normally supplied as one unit, completely assembled at the factory. The VOKP 30 boiler is supplied without a combustion chamber for transport, which is mounted separately at the customer's site.
Part of the boiler is a separate water heater made of finned or plain tubes depending on the fuel. The combustion chamber is designed with regard to low NOx and CO emissions.
On the membrane walls of the combustion chamber is suspended insulation made of mineral felt. The whole boiler is covered with PZ sheet.
The boiler is designed for overpressure combustion of gaseous or liquid fuel.
Boiler type - size

VOKP

8

12

16

25

30

Nominal steam output

t/h

8

12

16

25

30

Nominal steam pressure

MPa

1,2 – 3,8

Fuel

 

natural gas, fuel oil LTO-TTO

Nominal steam temperature

°C

190 - 445

Feed water temperature

°C

105

Informative efficiency

%

93 – 97
  Download : Steam water-tube boiler VOKP.pdf