Production of boiler drums
Use:
Boiler drums are also the integral part of the boilers.  The drum is the cylindrical horizontal steel pressure vessel, with manhole and extensions.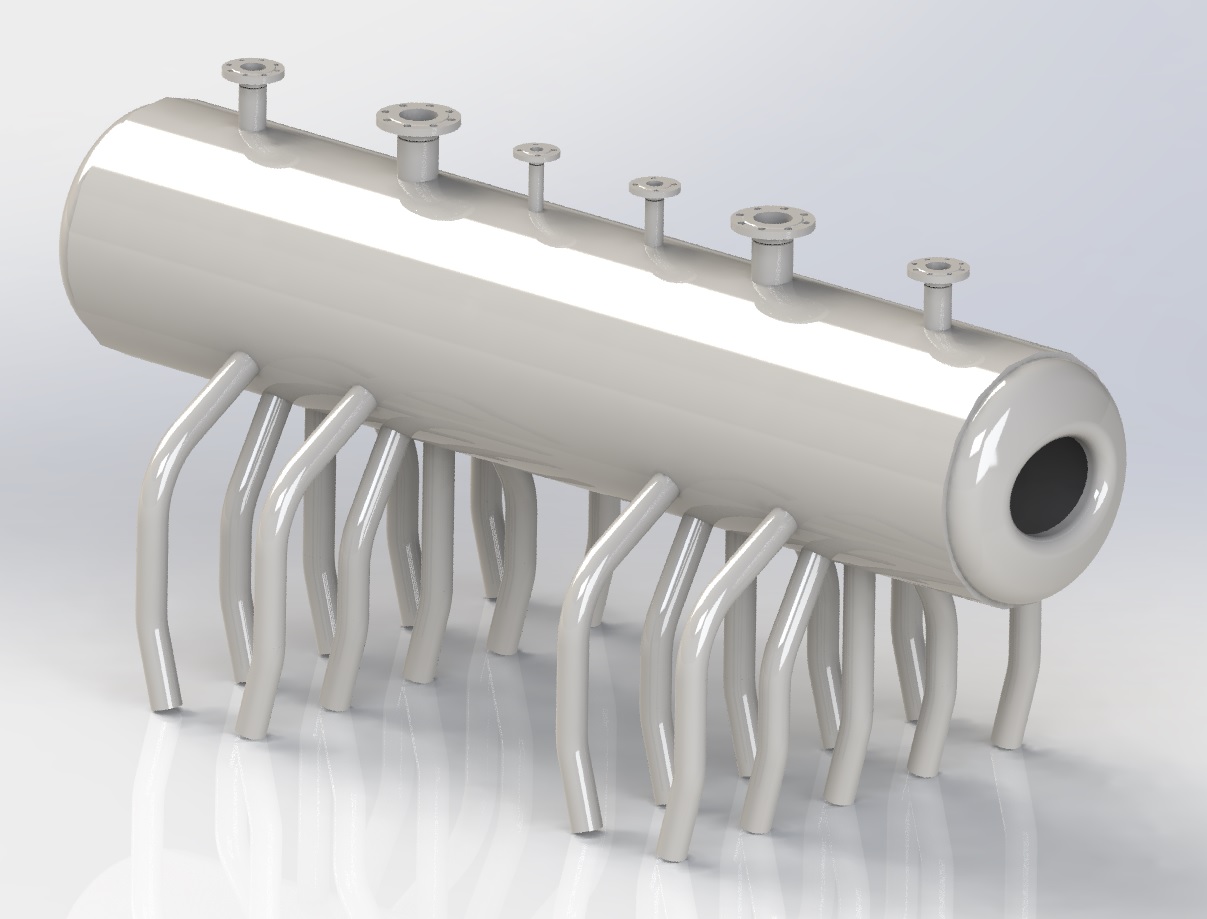 Technical description:
We produce drum casings  on NC bending machines and weld the longitudinal and transverse welds of the casing automatically using the method under the flux (121).  Part of the drums is the entry hole called the manhole and tube extensions according to requirements.  At the ends of the drum casing are vaulted bottoms in technical design according to DIN 28011 or DIN 28 013.
Welding of extensions on drums is manually by TIG 141 method or by automatic method under flux (121).
Drums are produced according to ČSN EN 12 952.
Production possibilities of drums:
| | |
| --- | --- |
| Drum diameter | 800 - 1600 mm |
| Drum wall thickness | 10-55 mm |
| Material of drum casing | P265GH, P280, P355, 16Mo3, |
| Max weight | 50 t |
Download: Production of boiler drums.pdf